On New Year's Eve Day, I spent my Christmas money to buy myself a new camera after losing our old one... somewhere. I still have no idea what could possibly have happened to the old one, but it eats me up that the memory card with our vacation and moving photos are still in that camera. Arg.

Anyway, I am very pleased with my new camera. I had originally planned to buy a different camera that cost about $300 more, but 1) it wasn't in the budget and 2) this camera will take at least 90% of the shots I'd like to try and that remaining 10% wasn't worth $300 to me.

When I was lying in bed the other day moaning and complaining because I

still

had the flu (I think I am finally over it now, knock on wood), I decided it was a good opportunity to read through the camera's instruction manual and play around and try to become more familiar with my new tool toy tool toy. There aren't many interesting things to photograph in my bedroom, so I sat in the bed shooting pictures out the window.

Here's the view looking out over the front yard (click on any of the pictures to make them larger):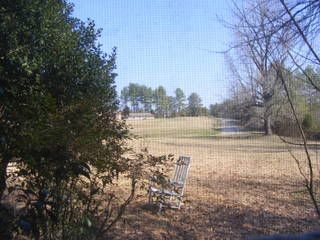 Then I decided to play with the zoom and focusing features, so I focused on a shrub right in front of the window:


That came out very clearly (even through the window screen - you can see the screen in the first photo), so I aimed for the big maple tree that you can see in the upper right of the first picture: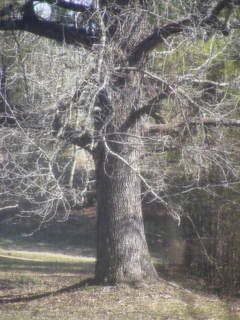 Not too bad, so I decided to try the digital zoom on top of the mechanical zoom and took a picture of the neighbor's mailbox and trash platform (you can see in the first photo how far away they are - if you enlarge the photo and squint; I'd guess at least 100 yards away, probably more):




The focus isn't as good as the others, but I was rather impressed.

Since we kind of live out in the boonies, we do sometimes come across some strange creatures, and despite traps and a cat, who is an excellent mouser (and birder and rat-er and mole-er and lizard-er), they seem to find a way into the house.


Sure they look cute.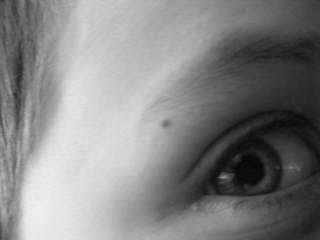 But then they get in your face.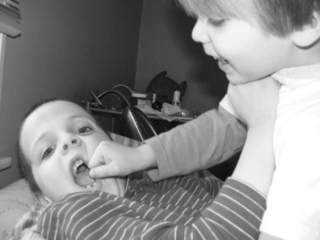 And make a mess of the place.

No good. The lot of 'em. ; )