The congregation we attend was founded by Scotch-Irish immigrants on January 11, 1835 (our landlord's ancestors were founding members). The original Session meeting minutes are kept in the vault of a local bank. The congregation bought 23 acres on which to build a church building in 1842 for $400. The building, made with bricks that were fired on-site, was finished in 1846 at a
total cost of $2809.75. Worship continues in that building today.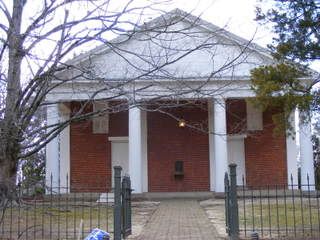 We usually approach the building from the side. We are told that some congregants were talking after church one Lord's Day a couple years ago and the topic turned to the need for a walkway leading from the parking area to the church porch. Before you could say, "Bob's you're uncle," and without a word, our landlord (who at the time was about 70?) had laid a new brick walk.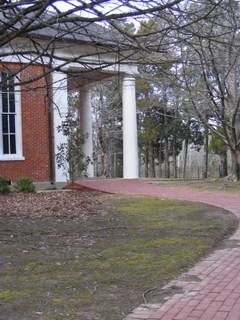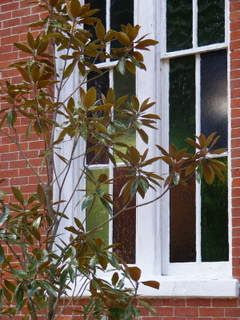 The pulpit,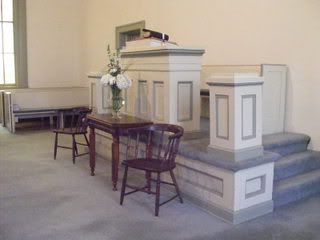 pews,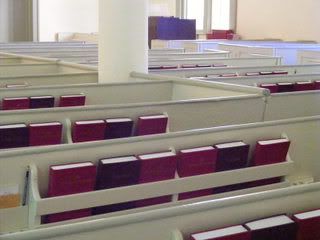 and pew doors are the originals.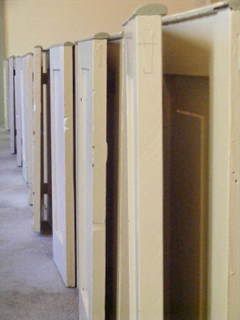 It is a really beautiful sanctuary. I grew up attending an historic church, and there is something special about participating in a tradition of worship that has gone on for generation upon generation.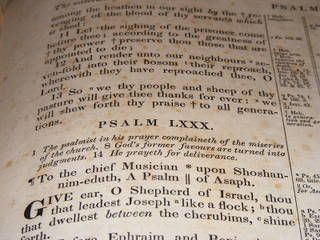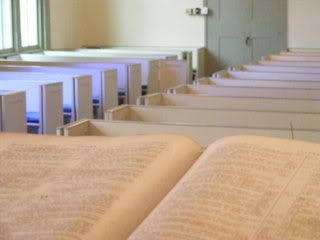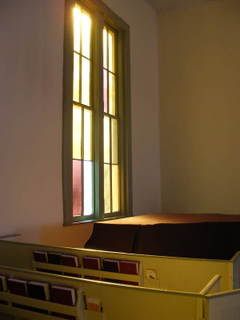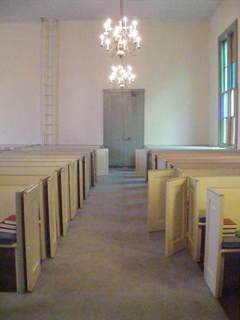 There used to be a balcony (inside and outside), but not anymore. The plan is to replace it eventually, but since the church is an historical landmark, restorations are tricky to get approved... and expensive.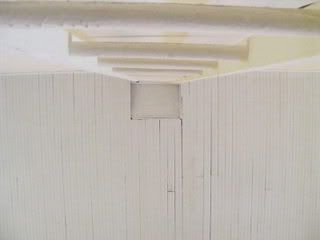 Upstairs are the Sunday School rooms for our older three. Terzo loves Sunday School.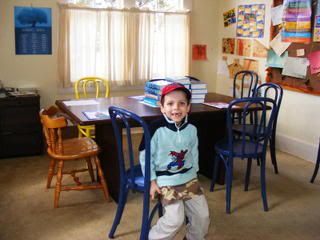 And he has his sisters right next door.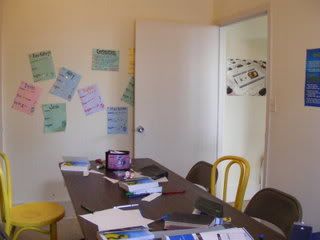 After service, the kids scatter... after everyone who wants to takes a turn ringing the bell.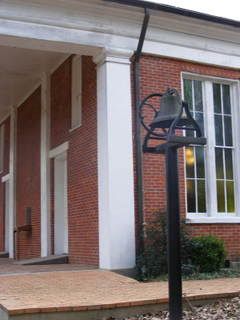 The girls and younger kids (when the little ones are running around in the yard) often sit or jump around the benches of the old Sunday School circle.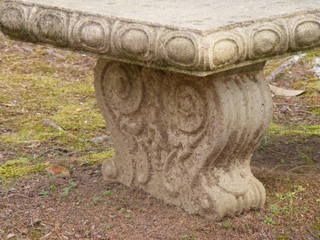 The boys go here.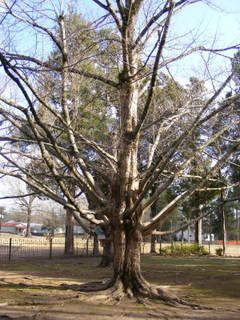 What do they do here? Well, they don't call it "The Climbing Tree" for nothing.